Leisure, tourism and retail businesses employ large numbers of EU workers, so what sort of impact would a Brexit have? Roger Spence, head of Harrison Drury's leisure and tourism team, discusses what is at stake.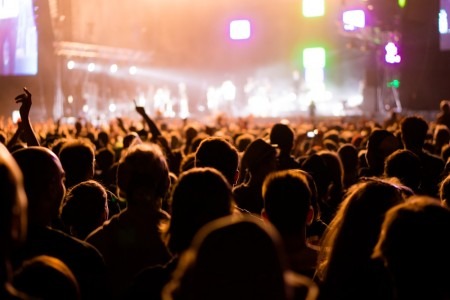 Jobs and the free movement of labour
A letter from 200 business leaders, including bosses at Asda, Kingfisher and Marks & Spencer, warns that a Brexit could lead to job losses and potentially deter investment.
Moreover, a Brexit might also result in tighter visa regulations, making it tougher for EU workers to continue working in the UK. This in turn could mean EU nationals spurning Britain for other countries that wouldn't have such onerous restrictions.
Risks to employers in the low-wage economy
The main concern is that many EU workers currently undertake low-paid jobs, for example in logistics and distribution, and a Brexit would make it difficult for companies to recruit replacements in the UK.
The leisure and retail sectors would face similar concerns, with research by global accountancy and advisory firm Deloitte showing these sectors employ large numbers of EU workers.
Nonetheless, asset manager Investec argues that companies such as BooHoo and Asos, with international earnings, high margins and UK sourcing bases, are unlikely to be greatly affected by a vote to leave the EU.
Investec suggests retail businesses are well placed to deal with a Brexit, given the sector's ability to generate cash. Additionally the government's introduction of a £9 hourly living wage by 2020 may help companies with recruitment issues and may be a greater cause for concern for some employers than a Brexit.
Restrictions on free movement of goods and other concerns
Studies by Deloitte have found that there are strong travel and tourism flows between the UK and EU. According to this research, the EU is the main destination for UK tourists.
Tourism and travel between the UK and the EU has been boosted by free movement of goods and services as well as investment. A Brexit could hinder this and affect the flow of trade and travel.
Other potential consequences of a Brexit have been highlighted in a report by ABTA, which addresses:
Finance and health care – ABTA says compensation relating to flight delays and financial security for packaged holidays would be hit by a Brexit
Air travel – agreements with the EU that have resulted in more flight routes, reduced fares and more airline availability, could also be negatively affected by a Brexit
The strength of the pound – ABTA argues that a weaker pound may reduce travel overseas
Freedom to travel – UK travellers benefit from the EU through free border travel, plus the ability to work in EU countries without permits. These benefits could potentially be lost
Could a change bring new opportunities?
However, Brexit campaigners argue that leaving the EU would represent optimism and opportunity for the leisure and tourism sector.
For example, businesses could do more to encourage UK nationals to take domestic holidays, which in turn would help local businesses and inject cash.
Furthermore, if the strength of the pound was reduced by a Brexit, the leisure and tourism sector could benefit a great deal from foreigners visiting the UK as their first holiday choice.
Harrison Drury has a dedicated sector team for the leisure, tourism and retail sector, advising businesses such as hotels and accommodation providers, restaurants, pubs, music venues, and garden centres. For more information, contact Roger Spence on 01772 258321. We have lawyers and solicitors based in Preston and all throughout Lancashire.